Specialties in the automobile design phase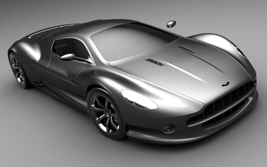 The world of Automobile design relies on a diverse range of specialties, the most demanding in the industry. All those participating in the design process are yours are therefore our priority.
Our philosophy
From idea to design
Producing unusual, effective and innovative work. Designers carry out a needs analysis, imagine, invent and reproduce their design in different technical graphic formats (freehand drawings, quick sketches and image process).
From design to digital
3D modelling of all stages of the design of industrialised objects, internal and external environments. This discipline involves producing summary images aimed at decision makers, engineers, designers and communication departments.
From digital to physical
Decoding and reproducing graphic and/or digital data (sketches, plans) with a view to their realisation. The modelling of objects designed before prototypes are created, carried out in workshops to define volumes and certain formal aspects. Ability to interpret and find solutions for designers. Ability to finish surfaces improved with perfect light lines.
Our teams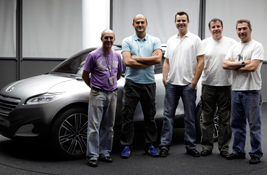 Research space with a manufacturer
Our traditional clay and physical modellers are independent, responsible, motivated and bilingual professionals with experience acquired in the design studios of some of the biggest international manufacturers.
Join us
Our skills
Design expertise
Automobile Design
Modelling
Paintwork
Car Saddlery
Digital display
Technical Feasibility
Perceived quality
The choice of materials
The choice of colors
Line drawings